Upcoming Events Lake District
Popular upcoming events Lake District & Cumbria-
Cockermouth Beer Festival 2017
30th November-2nd December
Over 60 real ales, lagers and ciders. free souvenir glass and live entertainment. Details at http://cockermouthbeerfestival.co.uk/
Tickets are available from the following Cockermouth venues –
Jennings Brewery Shop,
The Swan,
The Bitter End,
The Bush,
The Cock and Bull.
Ticket Price  £8.00           Saturday Afternoon   £4.00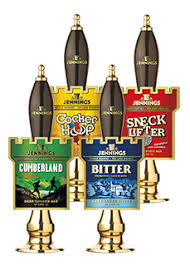 Taste Cumbria Christmas Market at Cockermouth
Cockermouth Main Street and Market Place, 9th & 10th December 2017
There will be a festive food fair with all the sights and smells you'd expect at this fabulous time of year. Main Street will be packed with giant marquees selling food, drink and lots of pretty things for your Christmas table. There will be gifts galore, and food to eat on the spot, while the youngest foodie visitors will love the fairground and Christmas-themed arts and crafts. There will also be a beer and fizz tent with live music from local musicians adding a festive street party feel. Many of the independent businesses in Cockermouth will also join in the event, offering special offers, samples and competitions, making the town the perfect place to do all your Christmas shopping and soak up the festive atmosphere.
Details can be found at Tastecumbria

Christmas and New Year in and around Keswick
There's lots going on this Christmas 2017 and into the New Year in Keswick. The Christmas production at Theatre by the Lake is The much loved classic children's book The Secret Garden whilst for the young and young at heart there is Snow Play a highly interactive play where you get to make a giant snowman, cover a whole house in snow and have a super snowball fight. Rheged have the pantomime Beauty and the Beast. At the Alhambra Cinema you can see the Royal Ballet's Nutcracker. There are numerous plays, concerts and Christmas Shows kicking off with Keswick's own proms at Theatre by the Lake on 3rd December.Join in community carol singing between 10 and 11pm in Keswick Market Square on 24th December 2017. Join in community carol singing in Keswick Market Square on Christmas Eve.
Keswick Tourism Associatio also bring to you Keswick Live Advent Calendar now in its fourth year. A festive themed window will be illuminated in a business each day around Keswick from the 1st to the 24th accompanied by a programme featuring a combination of pop-up and annual favourite events. The illuminated windows will stay lit until early January, forming a magical and festive window trail around town which visitors and residents can follow and enjoy. For details please go to  http://www.keswick.org/whats-on/keswick-live-advent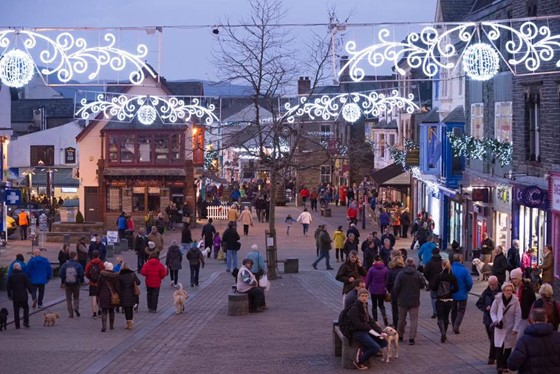 ---
Markets
Every Saturday Keswick Street Market
Every Thursday Keswick Craft Market
Thursday and Saturday Whitehaven Market
Every Sunday Silloth Market & Car Boot Sale
---
Auctions & Sales @ Mitchells Cockermouth
General Household Sales
Thursday commencing at 9.30 am. Viewing the General Sale is every Wednesday from 2 pm – 7 pm and from 8.30 on the morning of sale.
Please note there is no General Sale when there is a Fine Art Sale.
---
Theatre by the Lake
A varied programme of plays and shows.
See website for details: www.theatrebythelake.co.uk
---
Walking
Get to know the fells and lakes by taking an accompanied ramble with experienced local leaders from April to October on various days of the week. Enjoy some hidden gems as well as the Lake District classics. More information and the full program is on the website: www.keswickrambles.org.uk. If you enjoy the company of a small group you are sure to find kindred spirits on these walks. Walks come in three grades so you can select one for your level.
---
The Kirkgate Centre
"In terms of the arts the Kirkgate Centre in Cockermouth is where it all happens" – Cumbria Life
The Kirkgate was converted from the former derelict All Saints School through the hard work and help of local people, charities and businesses. It is Cockermouth's main arts venue with an exhibition space and 125 seat theatre/cinema.
Managed and run entirely by volunteers and supported by over 200 members, it has a varied and exciting programme attracting many nationally acclaimed theatre groups and high quality musical events. The cinema group strives to show a wide range of films from the successful and popular to the less mainstream, notable and interesting films that international cinema has to offer.
The Kirkgate is located just off Cockermouth's Market Place, only 2 minutes walk from the town centre.